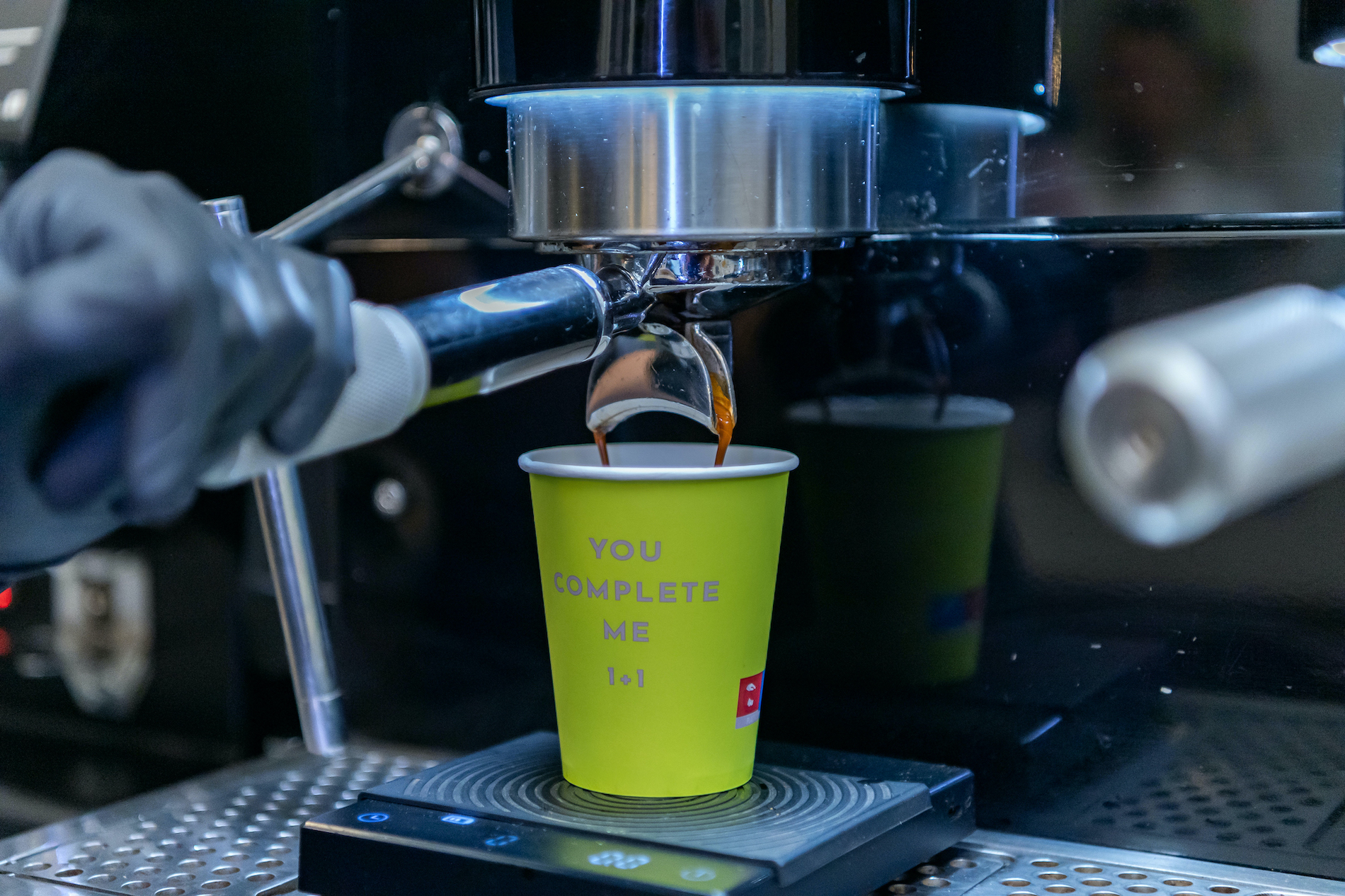 We are 112 COFFEE, an ambitious and passionate team of young coffee lovers.
The story began with the simple recognition of the power of the number 2 (two), which in our case represented two people with big dreams and passions who came together in pursuit of a common dream, that of bringing the value of specialty coffee to the heart of Transylvania, in homes, offices, schools and, finally, for everyone.
We are people with a shared vision and a burning passion.
We strongly believe that great coffee can really change every day. We are convinced that quality is an indispensable aspect in everyone's life, even in the smallest details. Our passion for high-quality coffee was born a long time ago, around 2012. Over time, we have gathered a team of people who are as passionate as we are.
But we also believe in the power binomial (2), representing two people who united their dreams and passions to pursue a common dream: to bring the magic of specialty coffee to the heart of Transylvania, to every home, office, school and, ultimately, to every person . Our passion and dreams have intertwined around this magical duo:
People and Coffee. This is also the story behind our name, 1+1 = Man + Coffee.
But we don't stop there! In addition to coffee specialties, we bring a touch of color through modern gastronomy and special cocktails. We know that in our busy world, coffee and simple food have sparked a true revolution. We love discovering foods that bring back the authentic taste of home. Our concepts are like an oasis of calm, where you can retreat, at least for a moment, from the daily hustle and bustle.
So, we have built a community around this concept, where we offer an authentic and quality experience in everything we do. And believe us, a pleasant experience with a good coffee is more than necessary in our life. Obviously, to get here, I needed a lot of consistency. We have always put quality above profit, people above profit. This is the key to our success and the reason why we have developed in a solid way without compromising our dreams, passion and integrity.
Urmărește-ne pe instagram